We are now looking for talented people with diverse backgrounds to participate in our Trainee program for 2024. We offer Trainee positions both in management & sales and portfolio management teams. Our work is goal-oriented, interesting and full of challenges. If you are driven to succeed and eager to take on new challenges in the pursuit of excellence, you'll discover a wealth of exciting career opportunities at Mandatum Asset Management.
Our trainee periods last generally between 3-6 months. We have positions to offer whether you are in the middle or closer to finalizing your studies. As Trainee at Mandatum Asset Management, you will get the opportunity to work in an exciting, fast-paced, challenging environment and take part in the MAM growth story. You will learn more about the finance sector and asset management business and get the opportunity to build network and relationships with both internal and external counterparties. We offer you full managerial support and a positive, collaborative work environment.

Find your path with us, whether you're a student or a recent graduate. Together, we are so much more.
MAM Trainee Evening 7.9.2023 at 16.30
We are happy to invite you to join us on Thursday 7.9.2023 to our Trainee Evening. This is an exciting opportunity to learn more about our organization and what a trainee position at Mandatum Asset Management can offer you. During the evening you will hear more about MAM from CEO Lauri Vaittinen and meet our recruiting managers and more colleagues across the organization.
Schedule:

16:30 Doors open
16:45 MAM in brief, Lauri Vaittinen, CEO
17:15 Teams introducing themselves and their trainee positions
18:15 Networking and snacks with beverages
The event will be targeted for 2nd year students and up. Since the event has limited seating, we would kindly ask you to apply via this link by 29th of August and we will confirm your attendance by 31st of August. In case any questions arise, please contact Daniela Sandell (daniela.sandell@mandatum.fi)


Management & Sales
We offer students in their final years of studies or recently graduated Management & Sales Trainee positions to support as well as gain and give insights to our sales team and management.

Investment Teams
We offer Trainee positions in our Investment teams to students in their 3rd+ years of studies. The following teams are looking for Trainees: Private Equity, Leveraged Finance, Listed Equities, Private Debt & External real estate, Asset Allocation Products, Systematic Products and Real Estate.
Real-life experiences from MAM Trainees
Videos are available in Finnish

Meet:
Henri Piiksi from Portfolio Management, Allocation Products
Lotta Laurila from Investment Operations, Real Estate Administration


About Mandatum Asset Management
Mandatum Asset Management has established itself as one of the leading asset managers in Finland, with a number of key institutional clients also in other Nordic countries.
We offer discretionary and consultative asset management and manage a variety of investment products within our core areas of credit, alternatives and equity selection. Our philosophy of managing clients' assets is characterized by jointly investing in products with our group's balance sheet assets, and we manage €15 billion in client and balance sheet assets. Our clients include pension funds, insurance companies, foundations, family offices, UHNW investors and other financial institutions across the Nordics and Central Europe.
Our team
Our team includes approximately 40 dedicated investment professionals with deep expertise across asset classes. Our investment team is further supported by over 80 professionals in risk management and investment and client operations.

We also leverage investment professionals and resources across the Nordics, the Baltics and the United Kingdom as part of Sampo Group.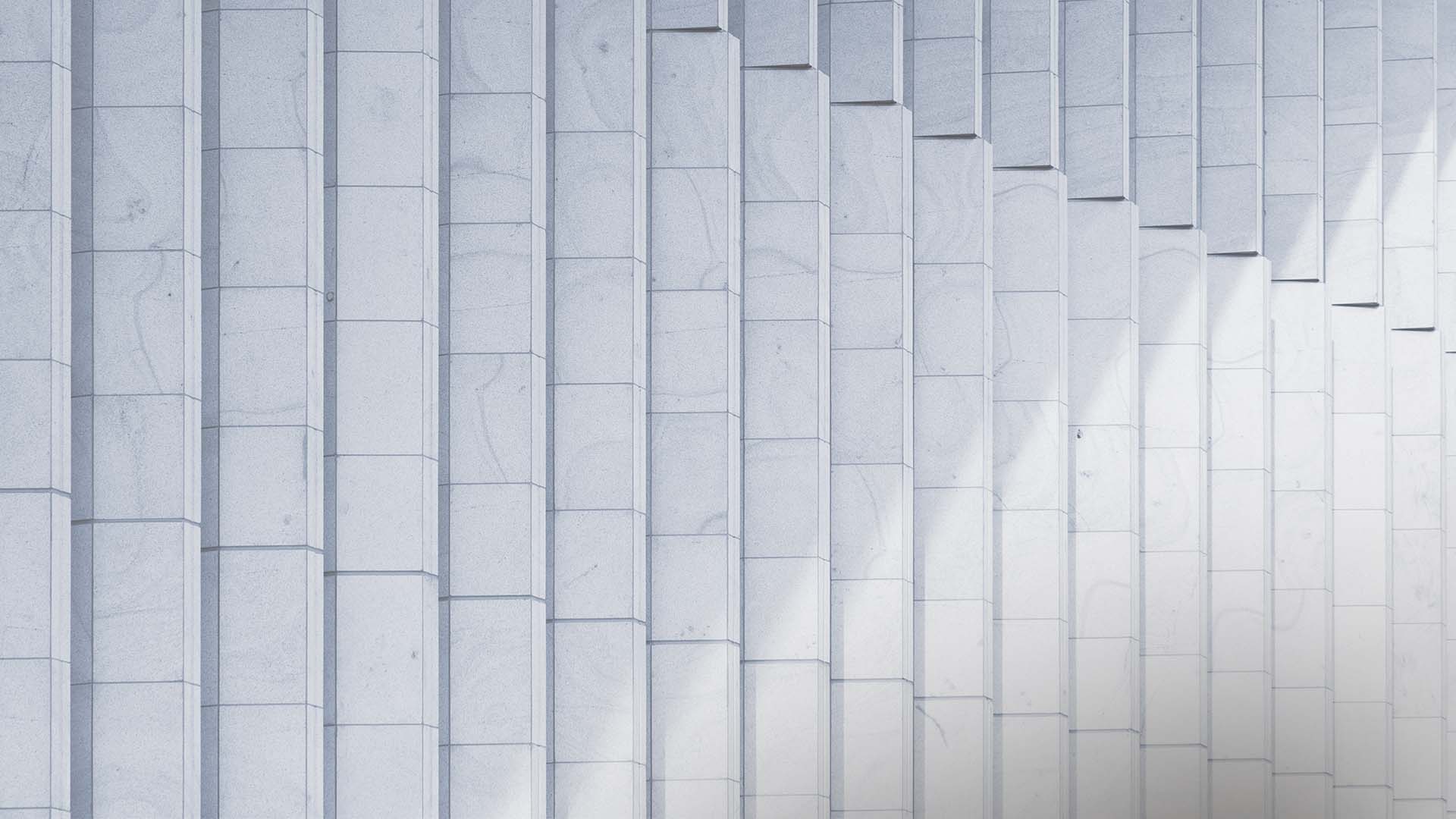 Our history
Mandatum Asset Management was formed in 2021 by combining the proprietary balance sheet, client assets and investment operations of Sampo plc and Mandatum Life.
Sampo plc was established in 1909 and is the parent company of Sampo Group. Mandatum Holding is a wholly owned subsidiary of Sampo Group and includes both Mandatum Asset Management and our sister company, Mandatum Life.
The Annual General Meeting of Sampo plc, held on 17 May 2023, resolved to approve the partial demerger of Sampo plc as set forth in the demerger plan approved and signed by the Board of Directors of Sampo plc on 29 March 2023. Read more about the demerger here.
You can find more information about Sampo Group here.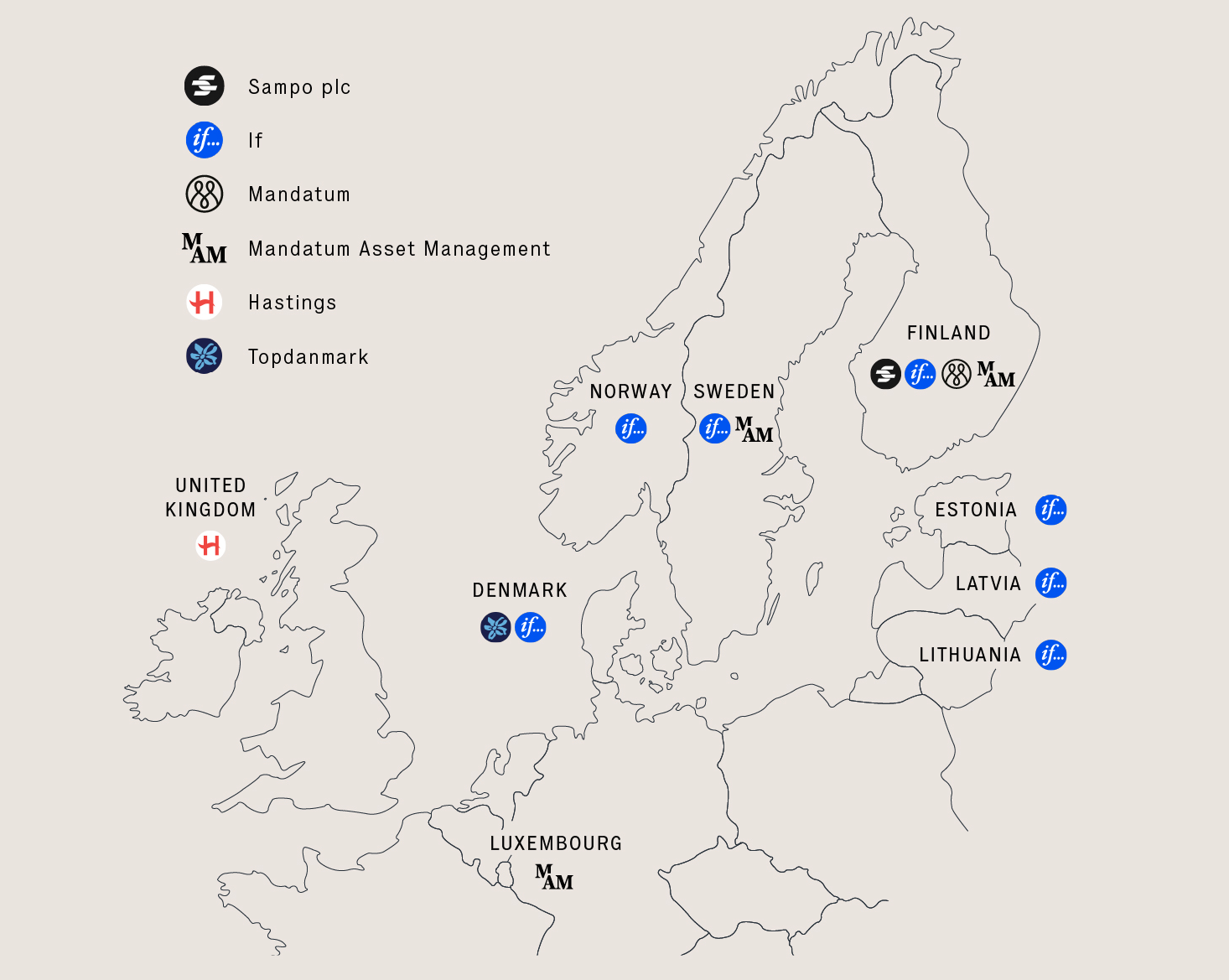 You can find more information about Sampo Group here.